Profile

Long Tongue Dog
I'm just FedEx.
Free Account
Created on 2012-01-07 05:27:52 (#1392182), last updated 2012-02-09 (293 weeks ago)
0 comments received, 680 comments posted
2 Journal Entries, 3 Tags, 0 Memories, 6 Icons

About
| | |
| --- | --- |
| Name: | longtonguedog |
| Birthdate: | Oct 29 |
| | |
| | |

Mini Bio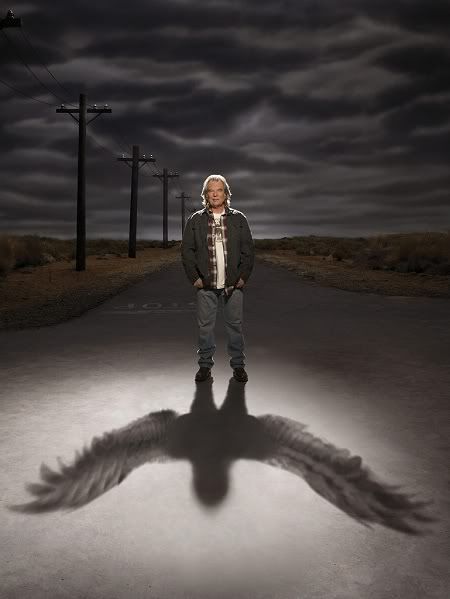 For all intents and purposes, Earl is an ordinary guy. He's six foot and change with a head of scraggly white hair, a beer gut and an easy going smile. He also loves his chewing tobacco, and has a propensity for novelty tshirts. He's that uncle that everyone loves, but no one really knows where he came from.

He's also a Last Chance Angel, one of God's own celestial beings. He's as old as Heaven, and he belongs to no faith. It's unclear whether he is assigned his charges or if he picks them. Regardless, his forte is lost causes, souls that have been labelled irredeemable. His primary interest lies with one Grace Hanadarko, an Oklahoma City detective, but he also travels all over the globe (universe?) ministering to his other charges. (That's where the tshirt collection comes in.)

Earl carries with him a childlike joy and wonder, and a deep and abiding love for all of God's creatures. These two attributes are both his strength and his weakness. For in loving the broken and the wounded, the fallible and the unrepentant, he opens himself up to the depths of their secret hearts. It is his duty to help them, both by sharing their burden, and by teaching them that they are not alone. It is his eternal heartbreak to know that God is with all of us, every moment of every day, and yet, not be able to convince some non-believers. It is an integral part of Earl that he will never give up on those he has taken under his wing.

As an angel, he speaks all languages, and can travel anywhere in the blink of an eye.

Most of the time, he appears perfectly harmless. Tick him off and he will unfold his wings and blind you with the glory of Heaven. He also has the ability to teleport people to such interesting places as the top of a mesa in Monument Valley.

PLEASE NOTE: One of the most noteable things about Earl is that he cannot be described by anyone who has spoken with him. His features never seem to stick in your pup's memory. He's just this guy, you know? If you try to have someone extract the memory through telepathy, the memory will just be of a guy with a warm, glowy light where his face should be. If you are one of his charges, no one will ever be able to see him with you. Yep, you're talking to yourself. Trust me, it's for your own good.

---
Earl is from the television show Saving Grace, and is the property of Nancy Miller and TNT Network. He appears here solely for the purpose of role-playing in
milliways_bar from which no profit whatsoever is being made.

Connect
beer
,
belief
,
determination
,
dogs
,
god
,
good company
,
good food
, last chance,
patience
,
peace
,
religion
,
riddles
,
saints
,
sinners
, souvenir tshirts,
tacos
,
whittling
,
wrestling

People
[View Entries]

Communities
[View entries]

Member Of (1):

Subscriptions (3):

Administrator Of (0)

Feeds
[View Entries]

Subscriptions (0)

Linking
To link to this user, copy this code:
On Dreamwidth:
Elsewhere: